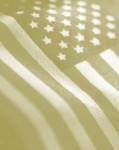 The WWII Memorial campaign in Gloucester is pleased to acknowledge the generosity of everyone who contributed to this endeavor. We hope that your leadership will inspire others to come forward so that our monument is truly a Gloucester citizen's monument, dedicated to the bravery and patriotism of Gloucester WW II Veterans. All donations of $100 or more will be listed below. As well, you will receive our book that will list the names of the 5,665 Gloucester veterans, which have been submitted. Please join our list of benefactors; send your contribution to Gloucester WWII Veterans Memorial, P.O. Box 634, Gloucester, MA 01930.
Diamond
($5,000 and more)
•Cape Ann Marina / Andrew Dominick
•Cape Ann Savings Bank
•Michael Linquata
•Varian Semiconductor Equipment Associates, Inc.
——————————————————————————————————————————————
Gold
($1,000 and more)
•Roger F. Armstrong
•BankNorth, td
•The Bay State Federal Savings Charitable Foundation
•Harold Bell
•Mac S. Bell, In Memory of Philip S. Weld, US Army, Merrill's Marauders
•Richard S. & Winnie F. Bell
•Deo Braga / Dunkin Donuts
•Building Center, In Memory of Charles T. Heberle, Jr.
•Carroll K. Steele Insurance Agency
•James & Cecilia Coraza
•Danvers Dollar, In Memory of John N. Hartford
•Mary H. Estey, In Memory of John W. Hartford and Marjorie E. Hartford
•First National Bank of Ipswich
•Ronald H. Gilson, In Memory of Herbert G. Gilson, Frank Kortekamp, Everett Martin and T. Howard Martin
•Gloucester Cooperative Bank
•Gloucester Cooperative Bank, Memorial Perpetual Care
•Gloucester Lodge BPO Elk #892
•Stephen & Nina Goodick, In Honor of W. Herbert (Herb) Goodick
•Gorton's of Gloucester
•Ipswich Cooperative Bank Charitable Foundation
•Sharon M. Lake, In Memory of Jerome A. MacDonald
•Leonard M. & Dorothy H. Linquata, Memorial Perpetual Care
•Lyons Ambulance Service, In Honor of "Our Troops"
•William F. Marshall, In Honor of Capt. Thomas Murray
•Louis McGrath
•Mortillaro Lobster, In Honor of Vincent Mortillaro
•Mount Vernon Group Architects, Inc. Frank Tedesco
•National Grid / MA Electric Company
•John Nicastro
•Ocean Crest Seafood / Neptune's Harvest, Parco & McCollum Families, In Memory of Anthony Parco
•John Pirroni, Target Direct Marketing, Inc., In Honor of Joseph L. Pirroni
•The Rotary Club of Gloucester
•Arthur N. Ryan
•Arthur N. Ryan, Memorial Perpetual Care
•Paul F. Sargent
•Saucony, Inc.
•Sovereign Bank
•Thomas Spittle, Roy Spittle Associates, Inc.
•Jane M. Taylor; Douglas Taylor, In Memory of their Father, Norman G. Taylor, USMC
•Testeverde Family, In Memory of Peter Testeverde, Salvatore (Sammy) Testeverde, and In Honor of Anthony (Tony) Testeverde
•Howard K. & Betty T. Thomas
•The Toye Family, In Honor of Charles Toye
•Charles A. Toye, Sr., Memorial Perpetual Care
•Peter Verga, Memorial Perpetual Care
•Veterans Foreign Wars, Doucette Lingard Post #1624, Memorial Perpetual Care
•Bruce H. Woodruff
——————————————————————————————————————————————
Silver
($500 and more)
•The American Legion, Capt. Lester S. Wass Post #3, In Memory of All WWII Post #3 Veterans
•Amvets Post #32, In Memory of All World Ward II Post #32 Veterans
•Paul J. Brawley, Lt., USNR
•Camille Family: Donald J. Camille, I. Hank Camille, Theresa Camille Wonson, In memory of Brother, Milton J. Camille
•JoAnne & Tony Carrao (Precision Roofing), In Memory of Arthur Marshall Jr.
•Robert Coull
•Damon Cummings
•DAV Vietnam Memorial Fund
•Eagle-Tribune Publishing Company
•Marion M. (O'Connell) Frost, In Memory of her Brother, John B. O'Connell Jr.
•George Grammas / Gull Restaurant
•Terry J. Greel, In Memory of Everett A. Greel, Jr.
•James C. Greely Funeral Service
•David Harrison
•Timothy Hartford, Carroll Hartford, Heather Hartford, Matthew Hartford, In Memory of their Father, John W. Hartford
•Peter A, Hodgen, John T. Hodgen, Joseph C. Hodgen, Colin M. Hodgen to honor their Father and uncles, eight Hodgen Brothers; Alden, Edmund, George, Isaac. John, Joseph, Robert, Jr. Woodrow.
•Horizon's Edge
•Alice Lewis, In Memory of Anthony L. Lewis and Walter L. Wile
•Larry Linquata, In Honor of Michael Linquata
•Franklin E. (Frank) Nelson, In Honor of Frank Nelson
•Mark L. Nestor, Esq. In Honor of his parents; his Father, LTC (USAR Ret) Edward Nestor, and his Mother, 1Lt. Helen M. (Cassiani) Nestor, Army Nurse
•Ocean Crest Seafoods, Inc.
•Alfred Piscitello, Memorial Perpetual Care
•John S. Rando, Jr., In Memory of Mr. and Mrs. John S. Rando
•Howard M. Rome
•Henry A. Rossi, In Memory of Raymond Burnham; Manuel Burnham; Antone Burnham; William Fraga; Richard Muise and In Honor of Joseph Burnham (All are Uncles who served in WWII)
•Priscilla D. Runkle, Paul Runkle, Virginia Runkle Scott, In Memory of Husband and Father, James O. Runkle
•Salem Five Bank Charitable Foundation
•Julia Scandalito
•Seashore Rebekah Lodge #13, Independent Order of Odd Fellows, In Memory of All the gallant men and women who fought and died in that conflict
•Betty M. & Joseph W. Stone in loving memory of William C. (Bill) Hoysradt
•Sudbay Motors
•Donna G. & Richard D. Tadler, In Memory of John N. Gaff
•USLST Auxiliary
•Vittori-Rocci Post No. 56, ITAM Veterans, In Memory of ITAM War Veterans
——————————————————————————————————————————————
Bronze
($100 and more)
•Betty (O'Maley) Aiello, in Memory of Ralph O'Maley, Frank Aiello
•Joanne Aiello
•E. C. Akerley Corp., In Memory of Edward C. Akerley
•Leo W. Allen
•Leo W. Allen, Memorial Perpetual Care
•Rev. Eugene L. Alves
•Amelia's
•American Postal Workers Union, In Memory of Richard F. Ahearn
•Scott N. Anderson
•Eileen Anderson in memory of Phillip Anderson
•Norma Andrews
•Anonymus Cash Doner
•Herbert A. Anstess
•Rosario Asaro
•Atlantic Discount Oil, Inc.
•Atlantis Motor Inn
•David E. Babson, Esq.
•Bruce Bain
•F. J. T. Baker, Jr., In Memory of Father, F.J.T. Baker
•Carlo & Doreen Barbara
•Bob Beard, in Memory of Major William H. Ringer, USMC, KIA
•Beaton Real Estate, Inc., Rockport
•Beauport Financial Services, In Honor of Robert E. McKechnie
•George Belezos
•John Bell
•Selma R. Bell, Memorial Perpetual Care, in Memory of Bradley Bell
•CDR. George E. Benoit, Memorial Perpetual Care
•Ben's Wallpaper & Paint Store
•Ruth E. & John H. Bevilacqua
•Barbara Beyea
•Suzanne G. Bicknell, In Honor of W. Herbert (Herb) Goodick, 80th Birthday
•John H. Blake, In Memory of Robert H. Holloran
•Howard P. & Priscilla M. Blatchford, In Honor of all Blatchford family members who served
•Philip C. Bolger
•F. & C. Bonmartini
•Joseph & Maryellen Borge, In Memory of Frank Borge
•Lawrence Brooks, In Memory of Raymond G. Brooks, US Army
•Carol Porter Brown, In Honor of her father, Melvin F. Porter, USA, Gold Star
•Dale T. Brown
•Marion Brown, Memorial Perpetual Care
•Thomas G. Brown, In Honor of 2nd Lt. Thomas G. Brown
•Francis A. & Elizabeth M. Bruni
•John F. Buckley
•William & Dorothy Buckley
•Erich C & Jen Buddenhagen, In Memory of Cletus G. Buddenhagen, Jr.
•John F. Budrow, Jr. & Gerry Burns, In Memory of John F. Budrow
•Mary Burgarella, In Honor of all Gloucester Veterans
•Thomas M. Burger
•Barbara F. & David V. Burke, Jr., In Honor of Henry Tremblay
•Frank J. Burnham, In Memory of Father, Manuel J. Burnham
•John Busch
•CB Fisk, Inc. Organ Builders, In Honor of David M. Waddell
•O. Vincent & Kathleen Cafasso
•Samuel & Susan Calomo, In Memory of George W. Tulla
•Vito J. Calomo, In Memory of Joseph (Sandy) Calomo
•Irving Hank Camille
•Cape Ann Chapter DAR of the National Society of DAR
•Cape Ann Savings Bank, In Memory of James E. Chisholm
•Cape Ann Savings Bank, Memorial Perpetual Care
•Captain Carlo's
•Barbara Catalini
•Causeway Liquor
•Dom Cecilio
•Chalmers & Associates, CPAs
•Liboria C. Chisholm, To Honor her husband, James E. Chisholm
•Class of 1938, Gloucester High School
•Class of 1939, Glouester High School, In Memory of five classmates who paid the supreme sacrifice in WWII, Newell S. Dedcovich, Jr., U.S.Navy; Edwin W. Haslegard, U.S. Navy; Arthur O'Hanley, U.S. Navy; Sherman B. Ruth, USMC; Chester N. Walen, U.S. Navy
•Class of 1939, Gloucester High School, Memorial Perpetual Care
•Class of 1941, Gloucester High School, In Memory of Classmate, William C. Hoysradt
•Class of 1942, Gloucester High School, In Memory of all WWII Veterans
•Class of 1949, Gloucester High School
•Class of 1984, Gloucester High School
•Nancy Clooney / Morning Glory Coffee Shop
•Chris Compion
•Constance & Robert P. Condon, in memory of Michael Joseph Fitzgerald
•Calvin H. Cook
•J. Robert Cooney, In Memory of Frank J. Cooney, Jr.
•C. Louise Corliss, in Memory of Clifford D. Corliss
•Sharon Corriveau
•Robert B. Coull, Jr., Memorial Perpetual Care
•Robert T. Coyne
•MaryAnn Cronin-Tretter, In Memory of Gertrude E. Cronin
•MaryAnn Cronin-Tretter, In Memory of John J. "Jack" Cronin
•Bill Crossen, In Honor of Bill Crossen, Sr., U.S. Army
•Stephen W. Crowell
•John W. Crowningshield
•Cupboard of Gloucester
•Anita & Libby Curcuru
•Phyllis & Nick Curcuru, In Honor of Nicholas Curcuru
•Salvatore P. Curcuru
•Shirley Curley, Children & Grandchildren, In Memory of John Michael Curley
•Marjorie J. Cusick
•Rose M. (Testaverde) DaCruz, In Memory of brothers, Peter Testaverde, Salvatore Testaverde, in honor of Anthony Testaverde
•Shirley Davidson, In Memory of Richard F. Ahearn
•Roger O. Davis
•Chandler N. Davis
•Marion L Day, In Memory of Frederick (Buddy) Day
•William R. & Dolores M. Decker, in memory of Brothers, Andrew J. Decker, Jr., U.S. Navy Air Corps; Arnold F. Decker, Amphibs, U.S. Navy
•Sara M & Charles Robert Del Torchio, In Honor of Charles Robert Del Torchio
•Johanna & Frank De Markey, in Loving Memory of Capt. John Lester
•Leland C. Digou
•Robert E. & Eleanor C. Donovan
•William Donovan
•Frederick H., Jr. & Loren A. Doucette
•Marilla C. Doyle, In Memory of her husband, Lawrence F. Doyle
•Marilla C. Doyle, In Memory of her brother, Hanford A. Green
•George E. Drohan
•Marjorie Duggan, In Memory of Uncles, Arthur Gillie and George Gillie
•E. C. Akerley Corp., In Memory of Edward C. Akerley
•Carolyn B. Edwards, In Memory of her Uncle, Russell E. Borgeson, U.S. Army
•Barbara Bridges-Elliott
•Ellis Engineering Inc.
•Stephen J. Elwell, In Memory of John B. Elwell
•Nina J. Emerson
•Mark J. Evans Plumbing Company, Inc. •J. Michael & Ramona Faherty, In Memory of John J. Faherty and Joseph R. Favazza
•Grace F. Favazza
•Joseph & Grace Favazza, In Honor of Joseph G. Favazza
•Favazza / Johnson Insurance
•Alice M. (Miller) Fitzgerald & Harry Miller & Family, In Memory of Tom, Richard, Charles, and Robert
•Robert & Paula Foley
•Charles C. & Marilyn J. Foster
•Barbara J. Francis, In Memory of Ralph R. Francis
•Howard M. Frisch, In Memory of beloved parents Herman and Annette Fox
•Marion M. (O'Connell) Frost
•Mary E. & John W. Gamradt, Jr.
•Leroy Garland, Memorial Perpetual Care
•Norm Garland
•Antonio J. Gentile, Jr., In Memory of Carmen Gentile, Jr., Tony Gentile and Provie (Gentile) Giovanni
•Michael F. X. & Mariam Gigliotti
•Gillis Homes, Inc., Stephen J. Gillis, Memorial Perpetual Care
•Stephen D & Elizabeth A Gillis, In Memory of Charles R. Thibodeau Jr.
•Sandra J. M. & Joseph A. Ginn, III, in memory of Walter T. Murphy, 101st Airborne Div.
•Mr. and Mrs. Thomas A Glenn
•Gloucester Engineering / Battenfield
•Gloucester Fraternity Club, Inc., In Honor of All Gloucester Fraternity Club Members
•Gloucester Firefighters Local #762, In Memory of WWII Firefighters
•Gloucester Transit Mix Company
•Mark & Stella Godfried
•Milton & Marjorie Golart
•Richard Gonsalves, In Honor of Father, Richard A. Gonsalves, Sr.
•W. Herbert Goodick
•Ruth M. Goodick, In Honor of 80th Birthday, Wimburn Herbert Goodick
•Marilyn H. Goodwin, In Memory of William H. Goodwin
•E. Pearl Goodwin
•Jane C. Goulart, In Memory of Ralph "Pete" Goulart, In Honor of James E. Chisholm
•George Grammas / Lobsta Land
•Grand Banks Building Products, Inc., In Memory of Banks / Wooley
•Granite Savings Bank
•Gerald D. & Mary Anne Greely, In Memory of Reginald W. J. Jackson
•Nancy L. & John F. Grillo, in Honor of John F. Grillo
•Guarrasi Family, In Honor of Vincent Guarrasi
•Dr. Pat Gulati
•Carl Gustin
•Christopher & Kathy Hamilos, In Honor of All Gloucester Veterans
•James R. Hanstein, Department of Justice, In Memory of George W. Tulla
•Harbor View Realty Trust
•Carolynn M. Harig, In Memory of Husband, Karl Harig, Jr.
•William H. & E. Jeannette Harvey
•Elliott Haselgard
•Hearing Services of Cape Ann
•Elizabeth (Lowrie) Henderson for "Post War American Brats", in memory of her father, Charles Whidden Lowrie, US Army & US Navy
•Ralph E. & Shirley P. Hendrickson
•Priscilla D. Herdman, In Memory of George R. Herdman
•Paul M. & Bessie Herrick
•Peter Hibyan, In Memory of his Father
•Hill & Leaman Families: Rebecca, Sara, & Alex Hill; Teresa & Dan Leaman; in Memory of William Hoysradt
•Robert M. Hilshey
•Angus Hinckley
•Frances C. Hines, In Memory of Paul Hines, Jr.
•Edmund T, & Carolyn Hodgen, in Honor of and in Memory of eight Hodgen Brothers
•Nancy W. Holmes, In Memory of Edward W. Holmes
•Elaine Ireland, In Honor of Michael Linquata
•William C., Sr. & Roseann Irvin, to honor the memory of PFC Richard Franklin Irvin
•Eliha & Neal A. Jacobs
•Virginia A. Jeffrey
•Harold E. & Shirley Jesso, In Honor of Harold E. Jesso Jr.
•Jim's Bagel & Bake Shop
•Warren F. & Marjorie E. Johnson, In Honor of Warren F. Johnson
•Robert & Helen Johnson
•Mary (Chisholm) Johnson, In Memory of Beloved Brother, James E. (Jim) Chisholm
•Henry A. & Ruth E. Jones
•Arnold P. Jones
•William E., Sr. & Cheryl J. Jones
•Ralph E. & Miriam Karcher
•Kerry S. Keating, In Memory of Gerald "Pat" Keating
•Francis G. & Constance F. Kennedy
•William Kimmick
•Jean E. Knight, In Memory of Ralph H. Knight, Lt. Com.
•John Kuebler
•Mary Jane LaBelle
•Rudolph L. & Elaine F. Laine
•Pamela Lally, In Memory of Harold Whiting, Ralph Olson
•Shirley A. Landergren, in Memory of Arthur, Leroy and James Brown
•Shirley A. Landergren, Memorial Perpetual Care, in Memory of Arthur, Leroy & James Brown
•Clarence Lane, Jr.
•Evelyn C. Lane, Robert M. Lane
•William J. Langley
•Thomas & Grace Lattof
•James A. Lawson
•Marilyn N. Lawson
•Janet K.M. Levie
•Helen B. Lima
•Josephine A. & Thomas J. Linquata
•Mark S. & Roberta H. Linsky, In Honor of Harold Leonard Linsky
•Liquor Locker
•George P. Lordan, Jr., Esq.
•Peter J. & Gerolama (Gerri) Lovasco, In Honor of Peter J. Lovasco
•Fitz O. Lufkin, Jr., In Honor of Walter F. Perry, US Merchant Marine
•Dieter Lutz
•Sandra S. MacDonald, In Memory of Lieutentant Kent MacDonald, USNR
• Sandra S. MacDonald, Kent P. MacDonald, in Memory of their Father, Lt. Kent McDonald, Sr.
•Sally A. & Tod J. MacKenzie, In Memory of W. Herbert Goodick
•John P. Madruga, In Memory of All Deceased Veterans
•Robert J. Madruga, In Honor of Michael Linquata
•Robert J. Madruga, Esq., In Honor of All Veterans
•Magnolia Variety
•G. Everett Mahony Insurance Agency, In Memory of T/Sgt. Rudolph A Macchi
•Joseph Marcantonio, In Honor of All Veterans
•Charles A. & Janet K. Marcous, In Memory of their three Parents; Anthony A. Kyricos, U.S. Army; Captain Jean Paul Marcous, U.S. Army Signal Corps; First Lieutenant
Marion Catherine Hilton, U.S. Army Nurse
•Mark J. Evans Plumbing Co., Inc.
•Adah Marker
•Nick Markos
•Louise & Kenneth B. Marshall
•Amy R. Martin, In Honor of Grandfather, Eldon B. Webber
•David McArdle, Susan Welch
•Barbara McCarthy, In Memory of Richard F. Ahearn, Jr.
•Mildred N. McCarthy, In Memory of William A. McCarthy
•McCarthy & Co.
•Edward McColgan
•Mary T. McEachern
•Joyce E. & Walter R. McGrath, Jr.
•Catherine M. McKechnie, In Honor of Robert W. McKechnie
•Robert E. McKechnie
•Catherine & Robert McKechnie, In Memory of George W. Tulla; Robert Parnell; Bud Davis
•Virginia R. McKinnon, In Honor of Robert H. McKinnon
•Edward J. & M. Isabele McLeod
•Edward J. MacLeod, in Memory of Everett C. Conrad
•Mary Ellen McLeod
Marilyn J. & Roger D. McPherson
•Richard C. & Marjorie M. Melanson
•Keith Merrill, M.D., In Memory of George W. Tulla
•Anneliese Michel, In Memory of Elliot J. Luster
•Wilbur and Charlotte Michon
•Miles River Sand & Gravel, Inc.
•Mina Dental Associates, LLC
•Julia R. Mione, In Memory of John Anthony Mione
•Helen B. & Edwin F. Mitchell, Jr.
•George E. Monbourquette
•Joseph Mondello
•Carl & Shirley Moores
•Anne R. Mortillaro, In Memory Battle of the Bulge
•Mother of Grace Club Members, Catherine Fontana, President, in memory of all the servicemen and women who fought for our country in World War II.
•Elizabeth P. (Drohan) Muniz, In Memory of Paul J. Drohan, Donald J. Drohan, In Honor of Russell F.Drohan, Elizabeth P. Drohan, Philip E. Drohan, Richard L. Drohan, George E. Drohan
•David B. & Grace R. Murray, In Memory of James E. Chisholm
•Dexter H. & Marion H. Murray
•National Fish & Seafood, Inc.
•Lt. Robert L (USNR-Retired) and Elizabeth M. Neuburg
•Lt. Robert L. & Elizabeth M. Neuburg, Memorial Pertetual Care
•W. William Neuhauser
•Grace K. & John B. Nicastro, In Memory of Father, Paul F. Gemmellaro
•Capt. & Mrs. George B. Nichols
•Andrew C. & Catherine J. Nickas
•Stephen J. & Susan Reiff Niemi, In Memory of Martin H. Reiff
•Kathleen M. and Thomas C. Nolan, Jr., In Memory of Lt. Thomas C. Nolan
•North Shore Women's Investors
•Rosanne & Joseph Novello, in Honor of Alfred Piscitello; in Memory of John B. Novello
•NXTevent, Inc., In Honor of William H. Donald
•Deborah A. O'Brien
•Ocean Hospitalities, Inc., (W. David Akridge) on behalf of Gabrielle Smith, Diana Jackson, Niece & Great Niece of, In Memory of John B. O'Connell, Jr.
•Betty & John O'Connell
•Carolyn M. O'Connor, In Memory of John B. O'Connell II
•Fred A. & Julie F. O'Dea
•Martha O'Dea, In Honor of Cousin, Arthur W. Duncan, Navy Medical Corp
•Old Gals of The Gloucester House
•Ruth & Melvin P. Olson, Jr., In Memory of George W. Tulla
•Orlando & Associates, In Memory of George W. Tulla
•Dorothy H. Ozanne
•Rosalie Parco, In Memory of Husband, Anthony P. Parco, In Honor of Brother, Michael L. Linquata
•Rosalie Parco, for Memorial Perpetual Care in honor of husband, Anthony P. Parco •Linn & Nick Parisi, In Memory of Philip L. Doyle
•Philip L. & Grace A. Parisi, In Memory of father, Joseph P. Parisi, and uncles, William S. Parisi, Lawrence P. Parisi, Anthony J. Parisi, & Frank Palmisano.
•Thelma A & Edward S. Parks, Jr.
•Dana & Carol Parsons, In Memory of Uncles: Charles Larkin, David Larkin, Edward Larkin, Walter Murphy, Roberty Fosberry, Frank Azevedo
•Parsons Realty, Robert F. Parsons, Sr.
•Patrican Family Trust, In Memory of Louis J. Patrican
•Kathryn Pechilis
•Patricia Perkins, In Memory of Lawrence J. Perkins
•James Perry, CPA
•Mrs. Mary C. Pierce, In Memory of George A. Pierce, Jr.
•Ruth & Richard Pino
•Frank Piraino, In Memory of All Gloucester Veterans
•Rosario A. & Josephine Piraino
•Alfred Piscitello, In Honor of All Veterans
•Leslie Roberts Pope; Lee Roberts, To Honor Dad, R. Munroe Roberts
•Helen Porper, & Sons Robert Jr. & Michael Porper, In Memory of Robert Porper, Sr.
•Helen Mary Powers, In Memory of Francis B. Powers
•Peter K & Anne L. Prybot
•Robert E. Puff
•Carol A. Quadros
•R. B. Strong Excavating & Sewerage Contractor, Inc.
•R. B. Strong Excavating & Sewerage Contractor, Inc., In Memory of James E. Chisholm
•Railroad Avenue Liquors
•Brett Ramsey
•Anthony S. & Phyllis A. Rao
•Alan & Mary Ray
•Phillip H. & Nancy J. Reed, In Memory of Elliot Luster
•Amelia M. Reiff, In Memory of Martin H. Reiff
•William A. Reynolds, In Memory of The Reynolds Family
•Frances E. Ricci
•Angela F. & David G. Rich
•Richdales
•Geoffrey H. Richon Company
•Lee Roberts, Leslie Roberts Pope, In Honor of their Father, R. Munroe Roberts
•Marjorie J. Robertson, In Memory of George D. Robertson
•Rockport National Bank
•Sarah A. Roderick
•Caroline D. Rodgers & Children, In Memory of Milton J. Rodgers, Jr.
•Lloyd A. & Diane B. Rose, In Memory of Lloyd S. Rose and All WW II Veterans
•William M. & Joan Rose
•Nancy K. Rossi, In Memory of Father, Sheldon O. Knowles
•Lucille Rowe, In Memory of Edward Lawrence Rowe
•Priscilla D. Runkle, In Memory of James O. Runkle
•Vincenzo & Jane Russo
•Mary I. & Joseph B. Ruth, Jr., In Memory of Arthur J. Grimes, Jr., Leo B. Grimes, In Honor of Joseph B. Ruth, Jr.
•Donald E. Ryan
•Roger E. Salisbury, MD / Judith C. Monteferrant
•Russell Sandfield, D.D.S.
•Martin H. & Carol Santos
•Lawrence E. Sargent
•Grace A. Scola, In Memory of her Husband, Vito S. Scola
•Seabreeze Liquors
•Clara M. (Grover) Sears, In Memory of her husband Milton M. Sears
•Manuel D. Sears
•Seatronics Corp
•Norman S. Seppala, In Memory of his Mother, Louise Seppala, Army Nurse Corps.
•Robert & Sandy Shea, In Memory of George L. Shea
•Arthur J. & Lucia E. Sheehan, In Memory of Joseph P. Sheehan
•Frances N. Silva, In Memory of Brother, Joseph Nunes Silva
•Frances N. Silva, Paul J. Silva, Jr., In Memory of Brother, Joseph N. Silva, Nephews, Paul J. Silva and Joseph N. Silva, and cousins who served.
•The Silva Family, Alfred F. Jr., Margaret A., Chris, Derek & Patti, In Memory of James E. Chisholm
•Gertrude C. & Richard J. Silveira, in memory of Leonard T. Francis, Miles Elliot Francis, Sr., Miles E. Francis, Jr.
•Grace V. Simpson
•Joyce C. Sirois, In Honor of Roger A. Sirois
•Donald & Elizabeth Smith
•Silvester R. Smith
•Eleanor G. Sonia, In Memory of her Husband, Robert A. Sonia, U.S. Marine
•Pamela J. Sonia, In Memory of her father, Robert A. Sonia
•Sonolite Plastics Corp., In Memory of Douglas M. Lawrence
•Mary E. Souza, In Memory of Fr. Robert Perkins, Robert "Peanut" (Bob) Souza, and 1939 Classmates
•Frederick W. Spicer, Sr.
•Joanne M. Spidell & Patricia Preseault, In Memory of Elliott F. Spidell, Ralph M. Spidell and Melvin S. Spidell
•Robert & Grace Spoon, In Memory of Melvin Pacheco
•St. Peter's Fiesta, Inc., In Memory of All Fishermen who served
•M. J. Stacey; Sheila Brown
•Priscilla Stanwood
•William L. & Esther M. Steele
•Martin B. & Edith A. Stein
•Anna M. (Mrs. Richard L.) Stickney, In Memory of Richard L. Stickney
•Herman J. Surrette
•Paul C. & Marjorie G. Sutherland
•Rita Sutherland
•Nancy Joan Swan, in Memory of Richard David Swan
•Lee Swekla, In Honor of her dear Father, Paul Di Maria
•Leanora N. & Alphonse J. Swekla, Memorial Perpetual Care
•Gary P. & Sun Cha Tallent
•Barbara D. & Kenneth F. Tarr, In Memory of William "Willy" H. Spinney
•Brian C. Tarr
•Elizabeth F. Tarr, in memory of her Husband, Edward F. (Ted) Tarr
•Edward Tedesco
•Temple Ahavat Achim
•Anthony P. & Mary G. Testaverde, In Honor of Tony Testaverde
•Thomas Testaverde
•Howard J. Thomas, Memorial Perpetual Care
•Mary B. Thompson, In Memory of her Husband, Robert L. Thompson
•George E. Thompson, In Memory of James E. Chisholm
•Joseph Thornton, Memorial Perpetual Care
•George W. Thurston
•Jeanette & Bradley B. Thurston, Jr.
•Tony's Mobil
•Samuel G. & Claire L. Torrice, In Honor of Samuel G. Torrice
•Town & Country Masonry / Kevin Vieria
•Barbara & George Tulla
•Nancy & Donna Tulla, In Memory of Lauri H. Tulla, our Father who proudly served
•Mary E. Tysver
•Analia Vadala, In Memory of Arthur L. Johnson, Killed in Action 2/9/1944
•Peter T. & Denise M. Vadala
•Ellen & Chris Velline
•Veterans of Foreign Wars, Doucette Lingard Post #1624
•Your Friends at the Village Restaurant, In Memory of Richard D. Ahearn, Jr.
•Conrad Vitale
•Jennifer Walsh, In Memory of Martin Murray
•Joan (Lowrie) & George E. Waterhouse, In Memory & Honor of father, Charles Whidden Lowrie
•Joan & George E. Waterhouse, in Memory of Capt. Joseph J. Laiachino
•Pamela A. (MacDonald) Webb & Family, in Memory of their Father, Philip MacDonald
•Sydney Wedmore, MD
•Josephine M. Wentzell
•Sherman Wheeler, In Memory of Brother, Fred Wheeler
•Randall T. White, Sr.
•White Hen
•Col. Charles Whitlock, USAF (Retired)
•Robert Whitmarsh, In Honor of John Laughlin
•Elizabeth L. Williams, In Honor of All Gloucester Veterans
•Marilyn P. & Robert L. Williams
•Robert M. & Judith A. Williams
•Richard D. & Barbara Wilson
•Wingaersheek Inn & Motel, In Memory of Capt. Bernard K. Dunn, US Navy
•Wolf Hill, Inc.
•Frederick R. Wonson
•Theresa Wonson
•Jeanne A. Wood, Memorial Perpetual Care, in memory of Robert Malone
•Jeanne A. Wood, Gertrude Benjamin & Friends, Memorial Perpetual Care, In Memory of Robert Malone
•Vincie Woodhams
•Harold Xavier
•Yankee Fleet
•Yellow Sub
•Jean Young
•Richard B. Zafran, D.M.D.
•Robert & Irene Zager